Meet Our Team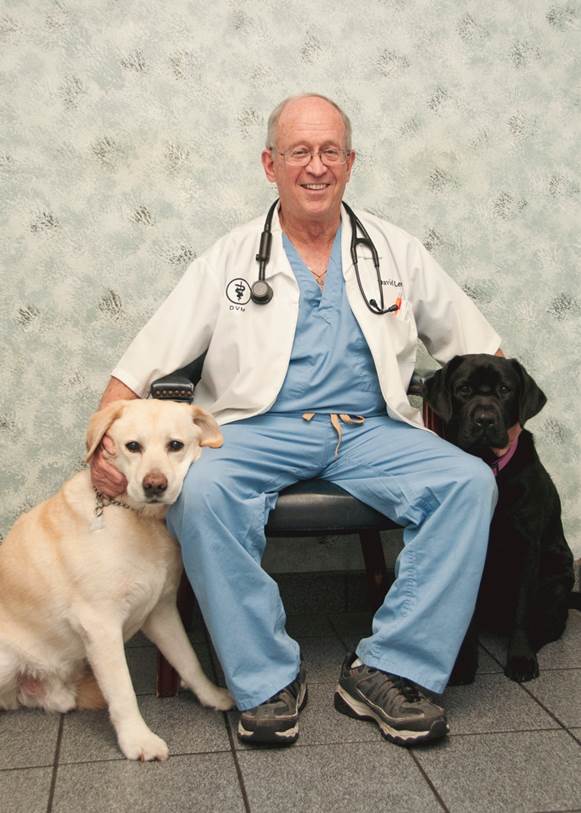 David M. Lee
DVM
Our veterinarian Dr. Lee and his wife Karen moved to Lakeland, following graduation, in 1980 and started his professional career and a family including son Bryan and daughter Alyssa. Dr. Lee is now enjoying his grandchildren when they visit from out of state.

Edgewood Animal Clinic was opened in 1983 and now serves Lakeland, Winter Haven, Bartow, Auburndale, and surrounding areas.

Personal interests include UF Gators, golf, bicycling, and music.


Education
Undergraduate studies, University of Florida, College of Agriculture 1975.
Graduate studies, Doctor of Veterinary Medicine, University of Florida 1980 (Charter Class).
Professional Organizations
America Veterinary Medical Association (AVMA)
Florida Veterinary Medical Association (FVMA)
Ridge Veterinary Medical Society (RVMS)
America Animal Hospital Association (AAHA)
Association of Avian Veterinarians (AAV)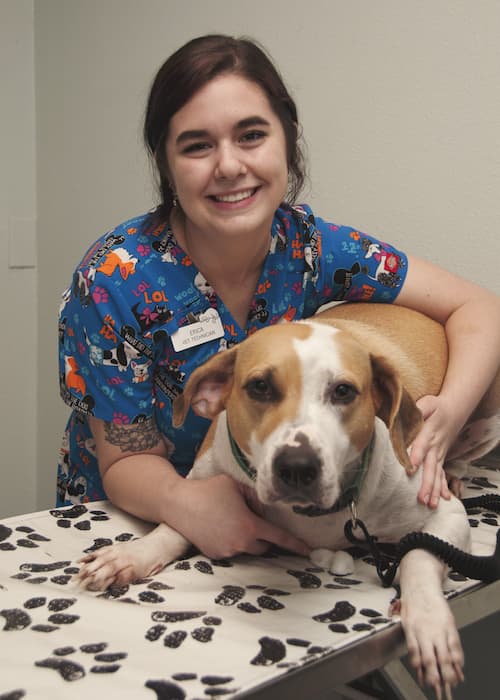 Erica
Veterinary Technician
Erica came to Edgewood Animal clinic in her senior year of high school to fulfill Veterinary Assistant Certification. She is continuing to learn technician skills and is in charge of our kennel boarding and bathing services. She strives to learn more everyday to provide quality care to our clients and patients. She owns rescue dogs Athena and Azizi who's pictured here.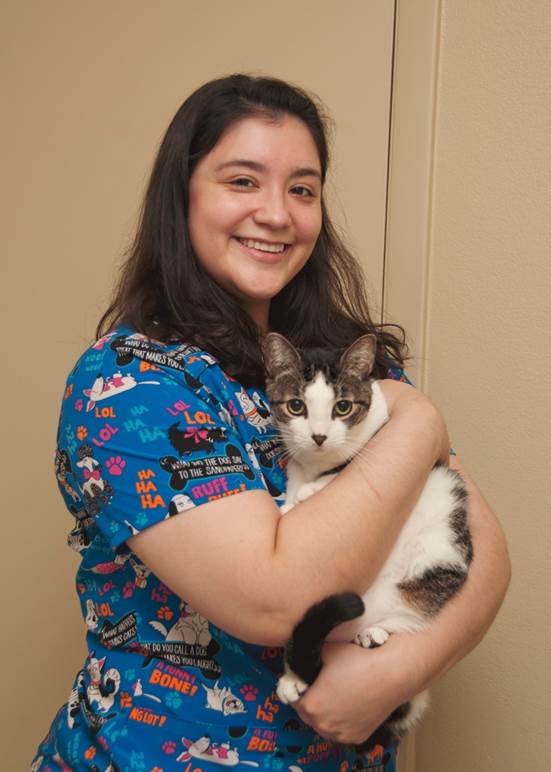 Brook
Veterinary Technician
Brooke has been in the veterinary field since 2016. She joined Edgewood in June 2021 as a technician and has loved every minute of it. She currently owns many cats that allow her to enjoy reading, binge watching Netflix and spending time with family, on their terms of course!!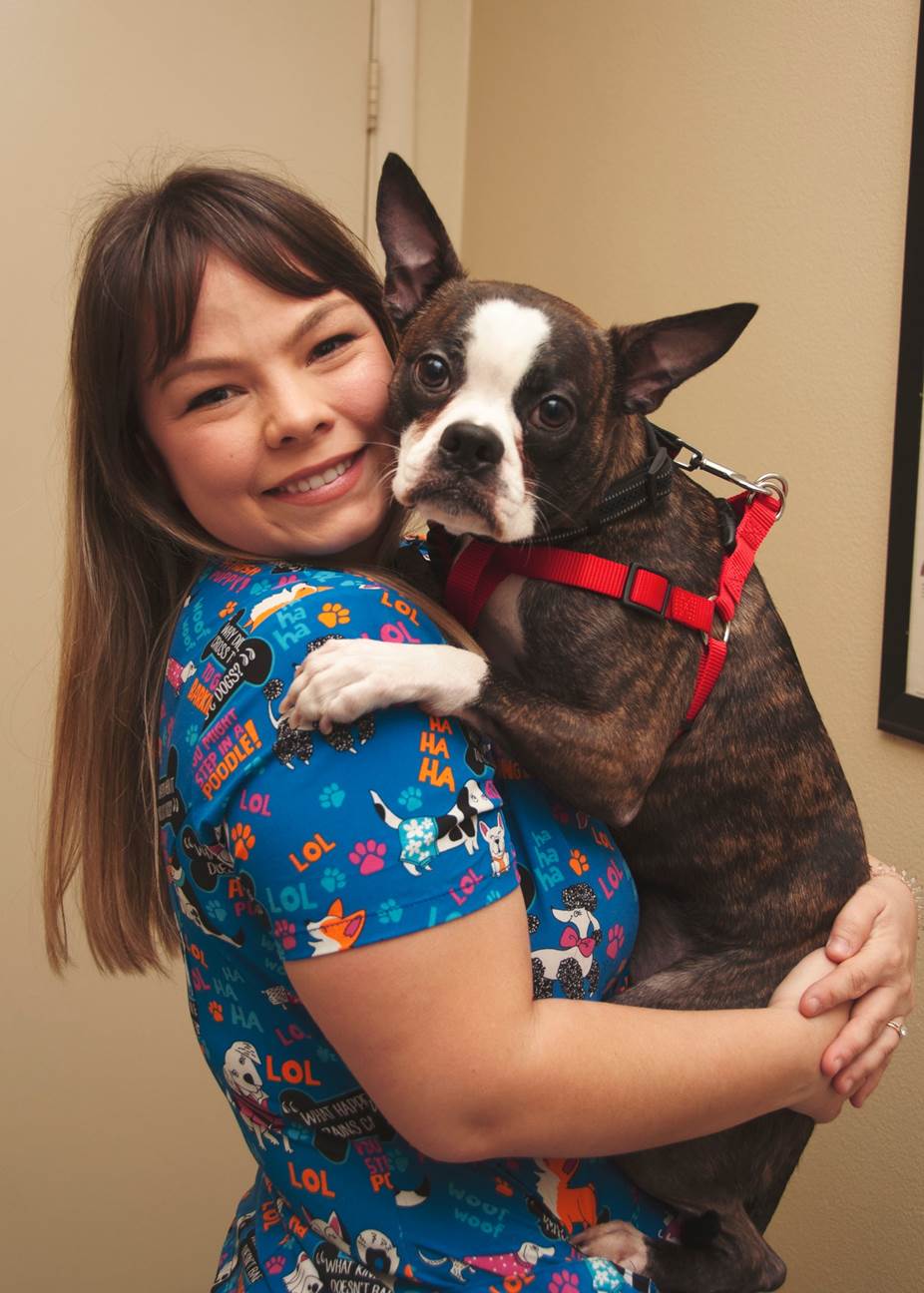 Hannah
Veterinary Technician
Hannah has been a veterinary technician for seven years. She loves her career and couldn't picture her life any other way. Helping animals live healthy and happy lives for a profession is a gift. She shares her home life with two dogs, two cats and a cockatiel.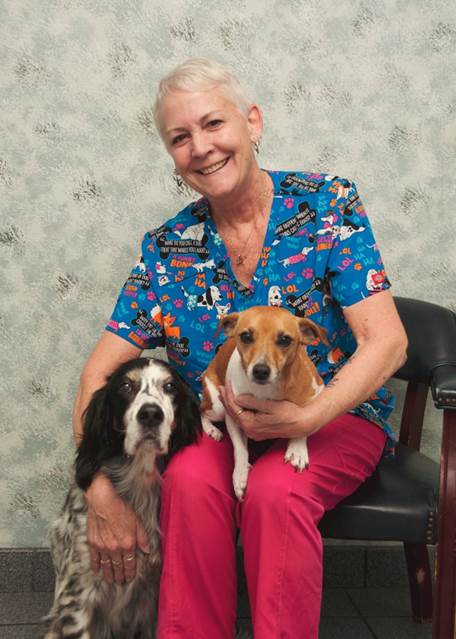 Cindy
Practice Manager
Has enjoyed working with Dr. Lee since 1984 when she started as a technician trainee. Many years of wonderful experience later she is now the Office Manager at Edgewood Animal Clinic. She has enjoyed many pets over the years and presently is owned by this adorable English Setter named Sean Connery and the newest addition, Rita Hayworth, Jack Russell Terrorist!! She has been blessed to be able to work in this enjoyable field with many wonderful clients and pets and hopes to always be able to stay in the business of taking care of pets and educating clients about their pet's well-being.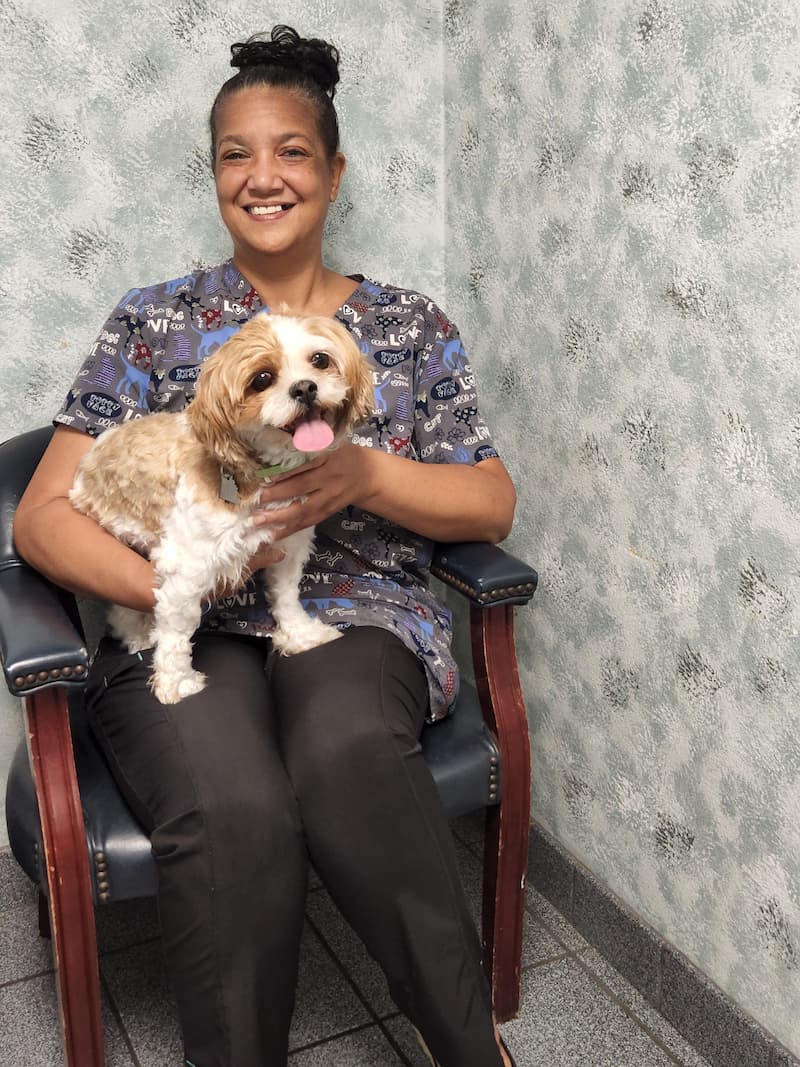 Gena
Receptionist
Gena recently joined Edgewood with previous veterinary receptionist skills and knowledge. She is fun loving and a pleasure to have on our team. Her leisure times include jigsaw puzzles and gardening with her little girl "Pebbles" pictured here.